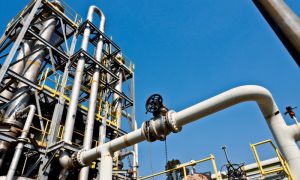 Applications for non-destructive testing are far reaching, as is the experience of Baker Testing Services.
Below are more industries served by Baker Testing, beyond those appearing as individual Industries pages.
Petrochemical
Boiler and pipe inspection using NDT detects wear to schedule maintenance and reduce down-time.
Paper Mills
Regular inspection of boilers, tanks, piping, and machinery keeps plants functioning efficiently.
Transportation
Aviation, automotive, and railway industries use NDT to inspect castings, forgings, and welds.
Marine
From Naval applications to private yachts, NDT inspection identifies surface and internal flaws.
Antiques
Period Cannons
Inspection of period cannons prior to historical re-enactment allows individuals to obtain permits to use cannons in July 4th town celebrations. Collectors also request inspections to determine the condition of cannons for insurance and resale purposes. Inspection can identify surface cracks and the alloys / elements that make up the metal in them. Testing methods include Positive Materials Identification, Magnetic Particle, Liquid Penetrant, and Visual Testing.
Antique Ship Rigging
To assist individuals with antique ship rigging repair and reproduction, Positive Materials Identification gives insight into materials used.
Bell Ringers
Using Positive Materials Identification and X-ray Radiography on antique bell ringers, inspection uncovers how they were made and what they were made from.