Independent Bridge Inspection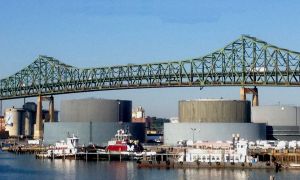 Baker Testing provides quality bridge inspection services for both new bridge construction and in-service bridges.
In-Service Bridges
Helping highway agencies identify deterioration and plan for repair, Baker Testing offers close inspection of components using a variety of non-destructive testing (NDT) methods. Our technicians test and report on a variety of bridge components, looking for fatigue cracking, defective components, and corrosion.
Bridge Pins
Girders
Beams
Stringers
Bolts
Rivets
Welds
Preliminary inspection results are available on the job, allowing inspectors and on-site managers to collaborate.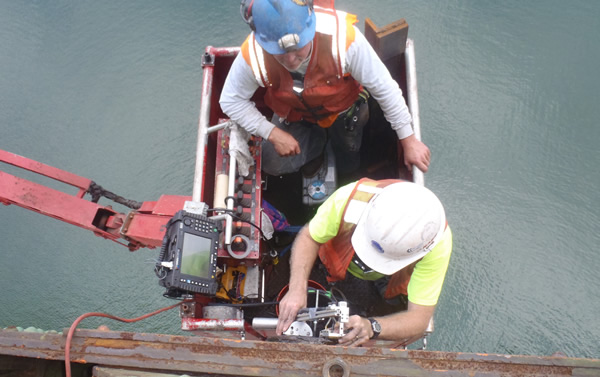 Specialized Bridge Access
In compliance with the safety regulations of the Occupational Safety and Health Administration (OSHA), Baker Testing inspectors are familiar with specialized access techniques. Proper inspection of bridges may require access from a bucket truck staged on platform beneath the bridge or snooper truck where the inspector is lowered over the edge of the bridge deck by a mechanical boom.
Inspection of New Bridge Construction
Structural Steel and Weld Inspection is provided for new bridge construction, in compliance with the Federal Highway Administration requirements.
NDT Testing Techniques
View document Encoded Phase Array for Bridge Pins (pdf)
Welder Qualification
Both individual and large volume/new project welder qualifications are available. Read more: Welder Qualification
Certified Technicians
Baker Testing has serviced the structural steel industry for over 40 years, providing trained and qualified technicians for job sites around the world.
Certified Weld Inspection (CWI) to AWS D 1.5
ASNT UT, RT, PT, MT, VT
NYDOT UT Level II certifications if required by contract
Knowledge of codes and standards for structural steel
Training prior to assignment